MISSION AND HISTORY OF THE COSB

For 41 years, the COSB has been a beacon of classical music in the South Bay. A fully-professional orchestra, it is the resident classical orchestra of Palos Verdes Performing Arts at the Norris Theatre and the only orchestra in the South Bay offering a full season with nationally and internationally recognized soloists.

Maestro Hector Salazar is responsible for planning and conducting the season of five performances at the Norris Theatre, as well as for one or two special events at other locations during the course of the year. He is recognized as a multi-faceted conductor covering a wide range of genres including orchestral, band, musical theatre, opera, and film.

The COSB has a proud tradition of attracting award-winning guest artists. Soloists have included pianists such as Yuja Wang, Rufus Choi, Stephen Lin and Orion Weiss. Strings have included cellist Narek Hakhnazaryan, guitarist Pablo Sainz Villegas, harpists Marcia Dickstein and Koni Choi, and a number of well-known violinists. The latter have included Susanne Hou, Mayuko Kamio, and Itamar Zorman. The COSB has a longstanding relationship with the Los Angeles Philharmonic Orchestra; past and present principal artists who have performed with the COSB include violinists Martin Chalifour and Glenn Dicterow, flautist Denis Bouriakov, clarinetist Boris Allakhverdyan, hornists Andrew Bain and William Lane, trumpeter Thomas Hooten, and cellists Peter Stumpf and Ronald Leonard.

A high regard of the COSB is not limited to its subscribers. Critiques of COSB performances emphasizing its high musical standards have been published in the Los Angeles Times, the Daily Breeze, and the Palos Verdes Peninsula News, and it is the winner of four awards from the National Endowment for the Arts. Grant support has been obtained from such noteworthy funders as the Getty Foundation and the Kenneth T. and Eileen L. Norris Foundation.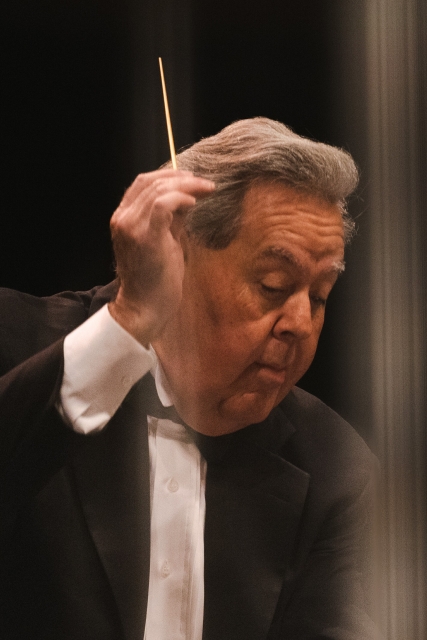 HECTOR SALAZAR, Music Director

HECTOR SALAZAR received his Bachelor of Arts degree from California State University, Dominguez Hills where he studied conducting with Frances Steiner. He earned his Master of Arts Degree from CSU, Long Beach, and studied conducting with Larry Curtis. Currently, Mr. Salazar is the conductor of the Chamber Orchestra of the South Bay and Artistic Director/Conductor of the Southern California Brass Consortium. Mr. Salazar has conducted premieres of Kurt Weill's Marie Galante; Benjamin Lees's Labyrinths; Douglass Fake's Symphonic Episode and, in 1992 gave the West Coast premiere of Claude Debussy's Suite bergamasque. In 2009, he conducted the world premiere of Timothy and the Magic Garden composed by Philip Westin and narrated by KOST's Karen Sharp with the Carson Symphony Orchestra. Mr. Salazar has also premiered Philip Westin's Lovers at Daybreak, a concerto for oboe/English horn with the Music Ensemble of Los Angeles that featured Joseph Stone as soloist and, most recently, Sterling Maffe's Fantasia for Strings, Piano, and Harp with the Chamber Orchestra of the South Bay. The Los Angeles Times said that Mr. Salazar "reveals a fluid and clear baton technique and an intelligent sensibility." Mr. Salazar has also worked on numerous motion pictures and over fifty musical theatre and operetta productions throughout the Southland. (www.maestrosalazar.com) (www.maestrosalazar.com)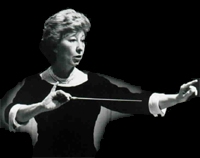 FRANCES STEINER, Music Director Emeritus

FRANCES STEINER made musical history when she became the first woman to conduct a professional orchestra (the Glendale Symphony) from the stage of the Los Angeles Music Center's Dorothy Chandler Pavilion. In addition to the COSB, her guest conducting includes appearances with the Sofia Chamber Orchestra of Nizhny Novgorod (Russia), Bay Area Women's Philharmonic, Wisconsin Chamber Orchestra, Long Beach Symphony, Oakland Symphony, Maracaibo Symphony and the National Symphony Orchestra of the Dominican Republic.

At the age of eight, Frances Steiner's musical education was launched with a scholarship to study with Gregor Piatigorsky and later Leonard Rose at the Curtis Institute of Music. Many summers were spent at Vermont's Marlboro Festival of Music where she studied chamber music with Rudolf Serkin, Marcel Moyse, and Alexander Schneider attended master classes with Pablo Casals and performed with Eugene Istomin. After graduating from Curtis, she studied composition with Walter Piston and Randall Thompson at Harvard University where she received an M.A. She studied conducting in France at the Fontainebleau School of Music under Nadia Boulanger and received a D.M.A. from the University of Southern California where she majored in cello and conducting. Post-graduate studies include master classes with Daniel Lewis and Leonard Bernstein.

Her multi-faceted career includes: solo cello appearances with the Philadelphia Orchestra and Glendale Symphony; principal cellist chairs with the California Chamber Symphony, Glendale Symphony, and Festival Orchestra (Lincoln Center); and assistant principal chair in the Los Angeles Chamber Orchestra.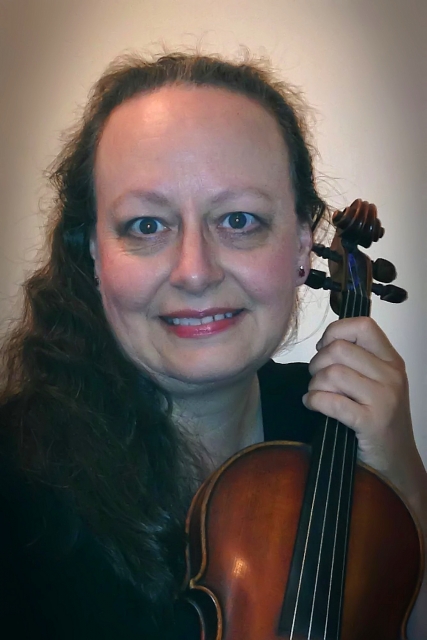 NANCY ROTH, Concertmaster

NANCY ROTH has served as the COSB's principal second violinist for the past two decades, during which time she filled in as concertmaster whenever needed. She has now been appointed the new concertmaster, commencing with the 2020-2021 season.

Nancy began playing with the COSB in the spring of 1988, eventually moving into the leadership of the second violin section as principal violinist. Before joining the COSB, she was a member of the Los Angeles Chamber Orchestra under Gerard Schwarz and was the co-principal violist of the Graz Philharmonic in Austria. Nancy has performed as a soloist with numerous orchestras, and she has been featured in recitals, chamber music programs, and radio broadcasts in the United States, Europe, and Mexico. She played baroque violin and viola under the direction of James Tyler in the London Early Music Group and Los Angeles Musica Viva.

Currently, Nancy also performs as concertmaster of the Culver City Symphony/Marina del Rey Summer Symphony, is a member of the Pasadena Symphony, and TEMPO—a contemporary music ensemble based at California State University Northridge (CSUN). Nancy holds a Bachelor of Music from CSUN, a Master of Music from the Juilliard School, and a Doctorate of Musical Arts from USC. She recently contributed a recording of the Sonata for Solo Violin, Op. 10, composed in 1940 by Vincent Persichetti (1915-1987), which can be heard on the COSB YouTube channel.
If you would like to
become a supporter of
COSB
you may do so
using the link below