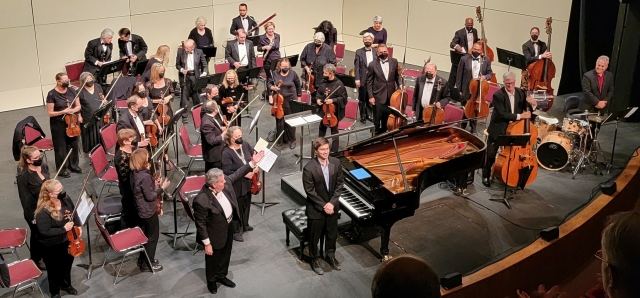 TICKETS & SUBSCRIPTIONS

SUBSCRIPTIONS:

To order your subscription seats through August 31, 2022, please click on the link below to download the subscription form.

Click here for the 2023-24 Subscription Form.

SINGLE TICKETS:

Single tickets are available through the Norris Theatre Ticket Office, by calling
(310) 544-0403, ext. 221 or online at www.PalosVerdesPerformingArts.com starting Thursday, September 1, 2022.

STUDENT RUSH TICKETS:

Student rush tickets are available for each concert one hour prior to the concert. One ticket per each valid student I.D. as available are $10 (plus PVPA facility fee).

FAMILY DISCOUNT:

With a purchase of at least one paid adult, additional ticket(s) for children under the age of 18 are free, simply pay the $10 PVPA facility fee. This promotion is only valid in person at the Norris Ticket Office.
If you would like to
become a supporter of
COSB
you may do so
using the link below